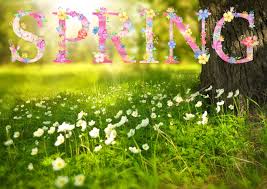 A belated Happy New Year to everyone.  We hope your all well and having a good 2017 so far.
We had a lovely Christmas with celebrations throughout the month right through until New Years Day. Thank you to everyone for their christmas cards and gifts to staff, it is always lovely to hear such kind words.
Already in the New Year, Deirdre has been busy at Arts and Crafts with all the residents. We have put a display board up on the wall to the left of the oratory to showcase the crafts that everyone does. It is a lovely colourful addition to the home and a great talking point in the dining room as the board can be seen through the dining room window.
The paths are being cleaned and sprayed in March so please, if you are visiting and your resident is able, use the garden and take a walk outside or if you would like to enjoy a cup of tea or coffee with your resident out in the garden, just ask the staff and we will accommodate you. The door to the back garden is sometimes locked for security purposes. If this is the case, just ask the receptionist to open it for you and please let them know when you are back in so it can be locked again if needs be.
Kerrie's group music therapy sessions continue weekly on a Tuesday and Wednesday. The resident's love these sessions and are very beneficial to all. We would encourage all residents to attend in each area of the house. If possible for familes, it would be great to avoid visiting during these therapy sessions as minimising distractions is important to maximise the benefits of the sessions. Kerrie also does one to one therapy with any resident who does not wish to attend groups and will do so in their rooms if they wish. Maybe give a call before visiting if you are unsure of times or if your resident will be visiting. You might also tell other visitors the same so that your resident does not miss out on such a beneficial therapy.
There were works in the Kerlogue area during February. These ESB works are for the update to fiber-power broadband in the area. Unfortunately they did cause some disruptions to our electricity on one of the days and our fire alarm did go off a few times as a result. The situation was explained to all residents and all were reassured each time the alarm was sounded. We do not foresee this to be an issue again soon.
As usual, we will be hosting our Annual Alzheimer's Tea Party this year to raise awareness and much needed and appreciated funding for the Alzheimer's Society of Ireland. This is a great organisation which offers care and support to anyone who may need it, both people living with Alzheimer's and the people to care for them. For us, this is a cause that is very close to our hearts as we experience it so much. We hope you will come and join us for a cup of tea, a bun and a chat. We have not yet confirmed a date but we hope to hold it within the first two weeks of May. We will confirm the date by the 1st of April.
If you take your resident out at any time please be aware of the following procedure improvements. Any resident who is going to leave the house during the day at any time must be accompanied by a family member or friend which is confirmed by the next of kin. Before leaving, please the person accompanying the resident must sign a form and give details so they are contactable in case an emergency. The form must filled in and given directly to the nurse in charge on your resident's section at the time of the outing. Please also put your residents name up on the board at reception. When you come back, please also let the nurse know and take the name off the board. These changes are for the benefit of all our residents to make sure everyone is safe and cared for at all times. We ask that all Next Of Kin's pass this message onto any person who may be bringing a resident out for a period during a day.
This would also apply for any special occasion's such as Birthday parties, st Patrick's day, occasions over the Easter Period. Please be vigilant about filing in and passing on the needed forms.
As you all know and may have noticed, last year we made changes to the house, creating a staff and training house on the left at the front gate and remodelling the Ronan's Avenue area to create a sitting room for resident's.
This year, we have more updates on the way, again to update our building. We will be focusing on a remodel of the Roxborough area to provide a greater sitting room for all residents on the section. The work should not take too long and we will keep the disruption to as little as possible. During the work, the residents will be able to use the main sitting room, located at the reception and/or the Coolballow day room, located at the end of the corridor when you turn right at reception. All care will continue as normal during these times. The new sitting room will provide more room for residents to relax and will also be a better space for group therapy sessions and music for the Roxborough Section.
Just the usual reminder about our dogs, Tiny and Toby. Please do not feed the dogs any scraps, biscuits etc. They are trained animals and are in the nursing home to provide pet therapy to residents where wanted. For their health it is highly important that they are not fed extra outside their meals.
When visiting please ensure you and any other visitors sign in and out in the visitors book located at the front door. This is simply for fire safety and is extremely important.
Also, when visiting residents we just want to remind everyone to try and avoid meal times. Like with the music therapy, for the benefits of both your resident and their co residents, meal times are best without distractions. Meal times are breakfast 8-10am, Lunch 12.30 -2pm, dinner 5-6pm. If you do come in to visit early/late and your resident is at a meal, you are welcome to wait in the visitors lounge located at the top of the stairs where you can help yourself to tea/coffee at your convenience